We specialize in rescuing brachycephalic (flat faced) dogs such as Bulldogs, Pugs, Boston Terriers, Boxers, French Bulldogs, Mastiffs, Shih Tzus, American Bulldogs.
---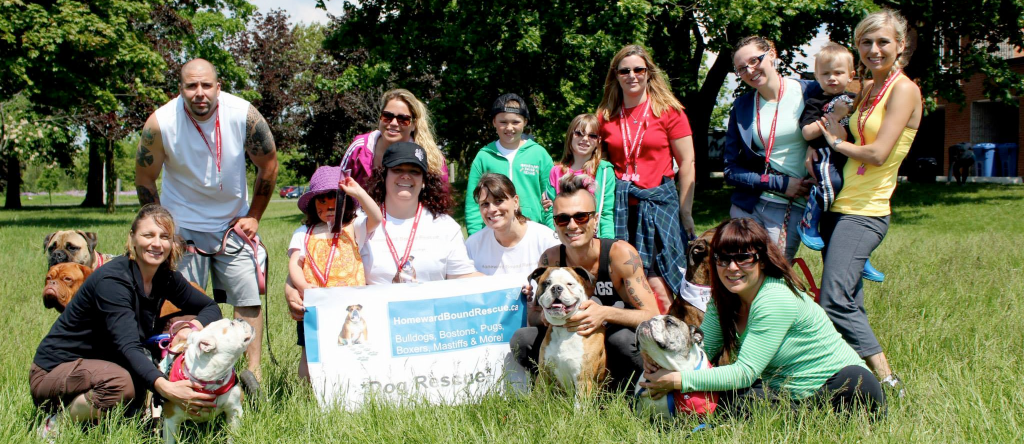 Homeward Bound Rescue is small scale dog rescue group located in Toronto (GTA), Ontario, Canada
All dogs are spayed/neutered, vaccinated, health checked, flea and tick prevention, dewormed (if necessary), and microchipped before adoption. All potential adopters must fill out an application, have references checked, and a home visit. Each dog has an adoption fee. They are NOT free. Please respect what we do. All money goes back to care for the dogs. Veterinary costs for the breeds we rescue are very high! Our rescue dogs come from owner surrenders, puppy mills, Humane Societies, and local shelters.