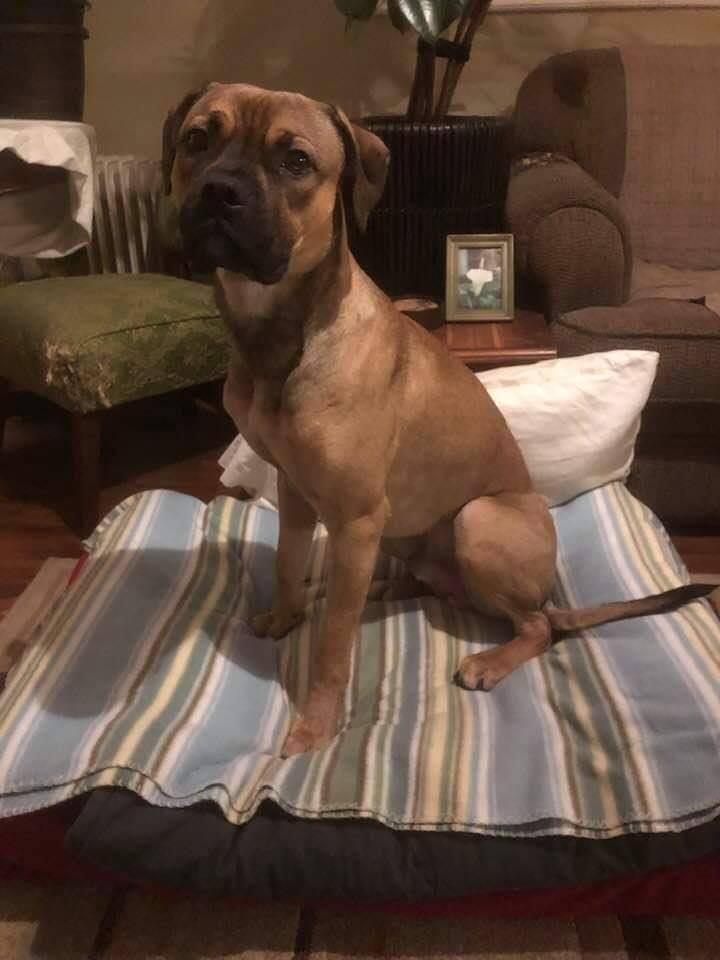 Hey Everyone!
My name is Wally, I am a one year old Boxer mix who full of energy, but also loves a good Netflix binge!
I am super proud to say that I am fully house trained and crate trained 💪🏻
I am looking for an active family who will exercise with me regularly. I really need to run off my energy before I can settle in at the end of the day.

I love, love, LOVE people!
Slow introductions are important and sometimes get a little too excited and antsy, so I think that smaller children or seniors are probably not a good match for me! I wouldn't want to knock someone down by accident- yikes!

A busy city life is just not my jam. I love the action, but I have a hard time relaxing and using my inside voice when there is so much happening outside! If I could choose, a detached home outside of the busy city or rural a home would be ideal. No city apartments for this guy, thank you.
Also, living with another med-large sized dog would be ok with me! A dog-friendly cat might be ok, too.

I am a bit suspicious and nervous with new people, so my family would need to be patient and understanding. My ideal family would also be willing to work with me on my "drop its" and leash walking skills particularly. I really struggle to give something up when I find something I like and I DO like to collect leaves and litter when I am out for walks. 🍁
Foster Mom says I can also be a bit protective of my home and people, so she is working with me to make me the best I can be.
** a commitment to training is a must for young Wally**