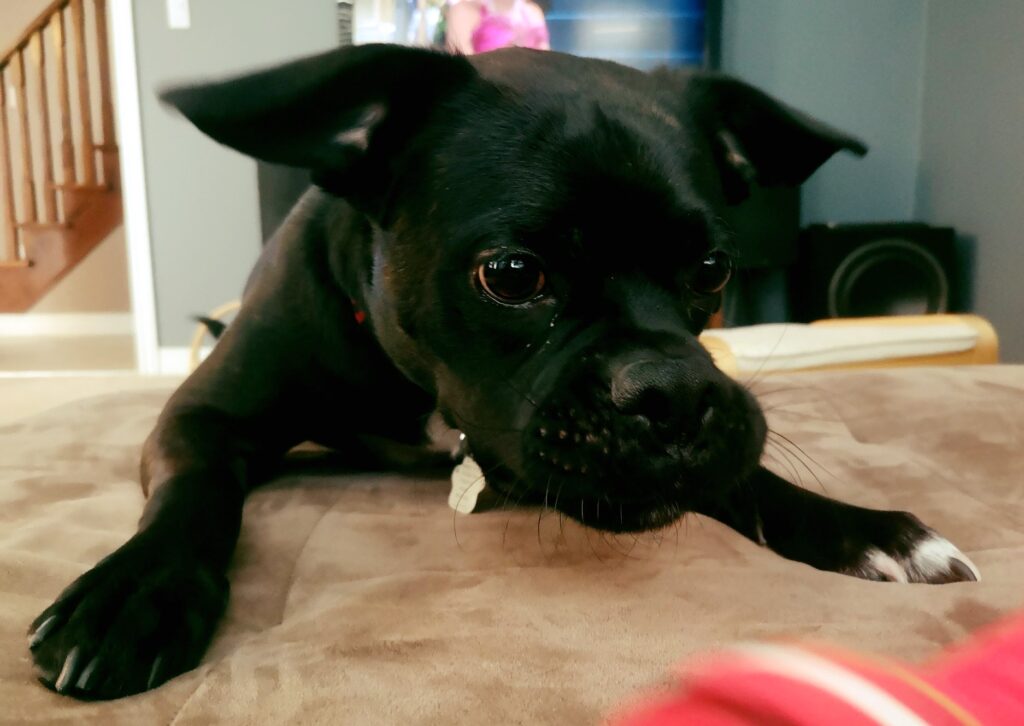 Catherine and Dave adopted Benny from HBR just over a year ago! As he celebrates his Gotcha Day, we checked in to see how he is doing! His family shared the following update with us:
"Benny loves to chase rabbits in the yard, lay in the sun and play with his ropes. When he feels like you are ignoring him, he will start chasing his tail and if that doesn't work, he'll try for a game of keep away with any socks he can find."
"When Benny first came home, it took some time for him to trust us and for him to be comfortable here, for him to know this is home. We had issues with accidents the first 6 months, but that has stopped. He still gets really nervous/anxious in the car but at home he is relaxed now."
When asked to share some advice for potential adopters, the family said: "You have to be willing to give them time to learn to trust you. They have had a tough time and need time to feel at home. We're really happy we found Benny. He makes us laugh every day and is such a character. He is a mischievous, cuddly clown."
We are so happy to know Benny is living his best life with his new family! Thank you for choosing adoption!