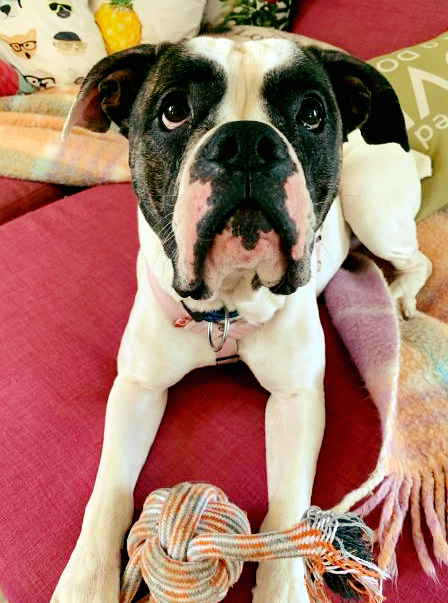 Your girl CLOVER here!
I am a high octane extrovert, sometimes described as a little "extra". I have an affinity for Charcuterie, running Charity 5k's and hoarding ALL the Butt scratches .
I am seeking a like minded individual of the Human type who will allow me be the big spoon and accept me for the stage 5 clinger that truly I am. Cat and small dog people need not apply.
I can totally see myself with someone who has kids, but definitely none under 4 ft tall – too wobbly.
Likes:
long car rides with the window partly open, Painstakingly slow introductions to other dogs ( no small dogs please), 90's gangsta Rap & silly snap chat filters
Dislikes:
House Music, Car rides that ultimately end at the vet's, Old Fashioned Plain Timbits, Felines and small dogs(far too shifty), and "heeling".
Later (or sooner?), Clover.xo