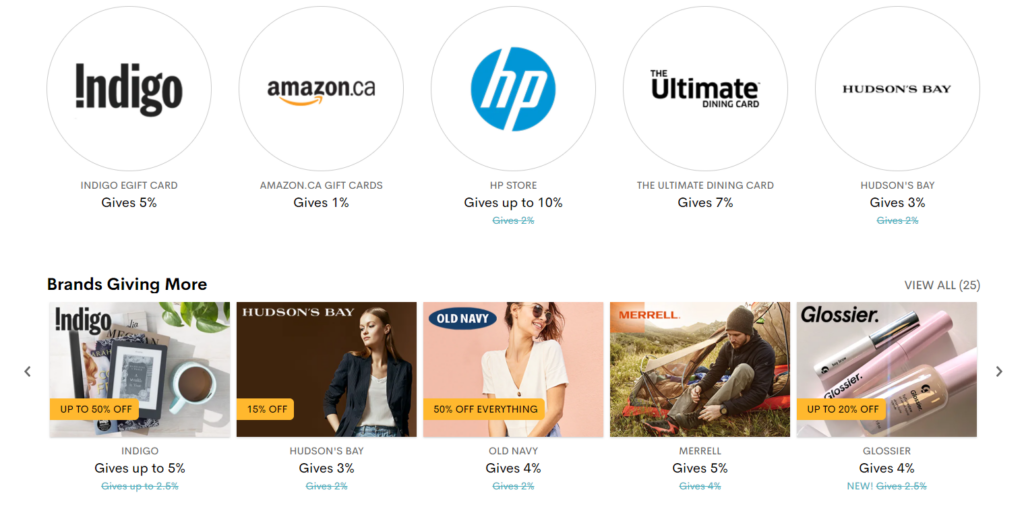 Did you know that Homeward Bound Rescue has a Flipgive team?
FlipGive is an innovative fundraising tool that links you to most of the popular online shopping sites in order to create a painless means of helping our HBR puppits in foster.
BUT, FG isn't a new risky thing. Its start was in Toronto TEN years ago and over that time it has helped raise over $10M!
Sounds good, how does it work?
HBR's fundraising committee has created a "team page" where you can easily connect and shop.  It doesn't change HOW you shop or WHERE you shop – there's a long list of brands that participate!  To sign up, go to https://www.flipgive.com/signup and then enter our team code: G5PRY2.
Once you've signed up once, all you do is go to your Team Page, THEN select the website where you'd like to do your usual shopping.
Use your pc more than a mobile device? Then FlipGive Max [for pcs only atm] is for you! Max is a browser add-on that's easily downloaded to your pc. He'll flag you each time you're on a shopping site that's affiliated with FG. Max will also remind you when you're doing a search if there are affiliates listed. He's a helpful guy!
Your average family can earn roughly $173 just on their regular shopping etc each month! That includes eating out, family outings, and even hotel stays! Average team earnings can be as much as $8,136 for a year! Just for shopping! How many raffle tickets would THAT take?
Think of it as the "new shopping". FG isnt just for gifting!
Need groceries? Buy the associated cash cards and use them instead of cash.
Going to the movies? Book it through FG.
Planning a group get together? Do it through FG and it will count too!
AND anyone can use it, so tell your family, friends, enemies, co-workers too, so that all their shopping will count for HBR as well!
Give gift cards instead of gifts? FlipGive gives you THAT option as well!
Still have questions? Contact us!